Home automation has revolutionized the daily lives of people all over the world. An increasing number of people are adopting home automation, something that wasn't anticipated nearly a decade ago. These systems are changing the way people live. Gone are the days when smart homes were only considered futuristic and not really much of utility. 2019 is proving to be the year for smart home technology and globally there has been a boom in this market.
The global smart home market is predicted to cross 40 billion dollars by 2020. With the kind of comfort and convenience these products are providing these days, it is not surprising that an increasing number of people are switching over to smarter products and automation systems. 
It is also important to note that the percentage of people adopting household smart home automation has increased to 24.2% in 2019 in Australia. Convenience, ease and cost saving are three main reasons why smart home adoption is found to be so alluring. 
There is a range of smart devices – from cameras, kettles, refrigerators to smart thermostat, alarm systems and more. Cost is an important factor in the adoption of IoT smart devices. Let's look at how the future of smart home automation may unfold.
1. Smart home integration of devices
All home integration technologies will focus extensively on integrating as many devices as possible under one automation control. Tech experts are working hard towards advancements in IoT and better integration and automation.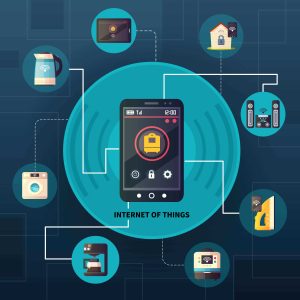 Dumb devices will soon see an exit from the market as more and more IoT devices that make daily lives easier become available. A huge revolution in home integration technologies is upcoming. IoT in smart home systems is simplifying life in a big way with smart kitchens for food processing, smart lighting, climate control automation, preventive and predictive maintenance and many other aspects of home automation growing by leaps and bounds.
Imagine the window blinds opening automatically as you wake up, your thermostat switching temperature, tea boiling in the kettle and your favourite music playing. Imagine in future, everyone is going to wake up like that.
2. Artificial Intelligence finding more space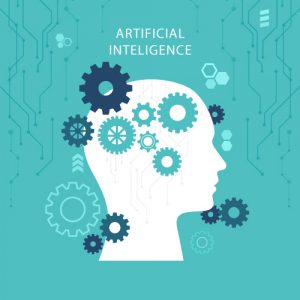 Devices that 'learn' using artificial intelligence are always considered smarter as they learn patterns over a period of time and become more and more customized to the user's needs. AI integration also will play a huge role in surveillance and security systems. 
For instance, your home would automatically start heating your room at a certain time of the day because it expects you to be at home soon. Or when you are at home, it will automatically start the coffee machine at your break time, without any human intervention.
 3. Greater security and surveillance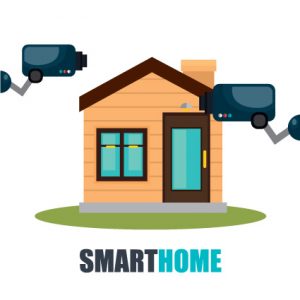 Smart security systems will find newer systems added and consumers will have more options of controlling security at home. The focus on privacy and security settings of these security systems will be higher and concerns surrounding compromised devices, hacking and sharing access to digital footprint will all be brought under better control. 
Privacy and security will play a vital role in the coming years. It has been estimated that such security systems will make up 38% of the market by 2019. Advanced AI capabilities are being integrated into security systems for making homes safer. Smart security systems include smart locks, video doorbells, voice recognition, security cameras and a lot more.
Geofencing technology is being integrated to track the position of the owner and disarm security accordingly. You can remotely control your smart doors, close the garage door, allow the pet-sitter in and monitor them while sitting at your desk. Smart security is helping people be at peace in a great way today. 
4. 
Better cross-compatibility amongst devices
The fragmented smart home market will come together to develop technology that will aid cross-compatible amongst devices. 
A plethora of devices will be available for integration without worrying over platform lock-in and exclusivity maintenance. Better home control hubs with greater integration capacity too are expected to be launched soon. These focus on bridging the communication gaps between various smart devices and give a better-integrated home that is more comfortable to live in. 
For example, currently if you want to setup a simple smart home system you need to choose between Google, Amazon or Apple. But none of these platforms provide complete smart home solution. Therefore, smart home hubs like B.One Hub and B.One Eazy are gaining market traction due to its unique ability to integrate all the different brands into one platform.   
5. 
Smart kitchen gadgets on the rise
More and smarter kitchen gadgets are going to be launched in the market soon. Smart gadgets are finding their way to the kitchen for the ease they offer in being remotely controlled and comfortable cooking. Smart kettles, microwaves, fridges, blenders, etc. are already being launched and gaining popularity. 
They can be voice-controlled and remotely controlled by apps and synced with calendars and other home devices. Smart kitchen appliances help save a lot of unnecessary cooking time, are useful for novices or seasoned cooks and most importantly, are extremely useful in assisted living. There are intelligent refrigerators that tell you what ingredients are old or new and microwaves with more than 1000 different recipes and programs. Automation of the kitchen will make cooking a breeze for working professionals and also give them more quality time for themselves every day.
6. 
Smart home technology in assisted living
Smart home technologies are going to play a very important role in intelligent homecare and ambient assisted living. They can assist elderly daily living and people with disabilities by taking care of the lighting, heating/cooling, window blinds, kitchen as well as other daily chores. For example, in-house real-time health monitoring system connected to neighbours or family members or nearest hospitals can intimate responders immediately in case of an emergency. 
Other devices like air quality monitors, stove burner auto switch-off modules, motion sensors, fall sensors etc. too find great applications in assisted living. 
Smart homes give peace of mind and a sense of security that is priceless. The future will see plenty of such appliances useful in assisted living.
The possibilities for home automation are endless. It is now finding better acceptance amongst the people today. They not only cater to the tech-savvy but also help with saving energy costs and higher security very significantly. Smart home automation will change lives for the better and is here to stay.