The world's most awaited consumer technology event, CES 2019, has flagged off in Las Vegas. Some truly amazing technology like the OLED, MICROLED televisions, nanoprocessors, robot companions, ultra-thin laptops, electric motorcycles and a lot more are being launched at the event.
A chunk of mind-blowing technology is debuting in CES this year. Smart home products with never-seen-before technology in Artificial Intelligence and IoT are among the hot topics. Some incredible smart home devices have been unveiled that is going to change the way we look at the smart home market.
Here's a sneak peek into the smart home devices and systems that are trending in CES 2019:
1. Smart TVs:
CES is incomplete without showing off crazy new display technologies. Smart TVs from Samsung and LG have taken the breath away of tech-junkees. LG has unveiled its mammoth, rollable 88-inch 8K TV with a resolution to die for!
Samsung too has launched its QLED Smart TV with Apple's iTunes and Airplay 2 support. Yes, Samsung customers can now watch iTunes movies and TV shows while also rent and buy films from the App Store. Smart TVs are taking the market by the storm this year and bookings for a few units are already open.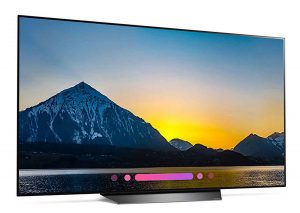 2. Smart Speakers:
CES 2019 is seeing a number of smart speakers ushering into the market this year. Smart home enthusiasts are going crazy over Google Home Mini and Amazon Echo Dot for sometime. Many new smart speakers with inbuilt Alexa and Google Assistant to voice-enable smart homes have been introduced in the CES 2019.
One of the companies to be noted is Klipsch that has introduced five new smart speakers with a range of features and prices. Asus has revealed Lyra Voice another smart assistant doubling as a router. The choices in smart speakers are just getting better.
3. Smart Home Hubs:
Raging into CES 2019 is a stream of smart home hubs to help consumers manage their home better. Xunison is launching its X-Brain home automation hub that can communicate with all devices at home or office using a single hub. Arlo too has launched its Smarthub that can connect all Arlo smart home devices together and control them.
In addition, B.One Hub has been displaying their affordable smart home hub B.One Eazy Hub  that can integrate appliances from most brands to get them under one controlling hub. This impressive hub is backed by an intuitive app. It has integrated energy saving and management module and home security feature that makes it a complete package.
The affordability of this product and ability to function with a number of different devices might make it one of the bestsellers this year. Another interesting entry by B.One Hub is the B.One Edge gateway that sports a sophisticated hardware and processing architecture making it the fastest Edge Computing gateway in the market today.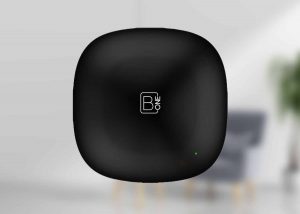 4. Smart Security:
Security is the primary reason consumers are turning towards smart homes. Last year's CES saw the debut of security systems by Nest and Ring. CES 2019 is seeing the launch of smart video doorbell by Netatmo, which is going to be the first that can integrate with Apple HomeKit.

FirstAlert too is debuting security connected products like smoke and carbon monoxide alarm, Safe & Sound alarm along with video doorbell and Wi-Fi network, all aimed at home security. D-Link has also launched outdoor camera and Pan & Tilt camera functioning on Wi-Fi and compatible with smart home systems like Google Assistant and Alexa.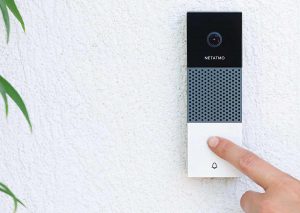 5. Smart Kitchen:
Futuristic smart kitchens designed to function under a single kitchen hub are taking over like a storm. GE Appliances has launched its Kitchen Hub that not just looks after cooking but also works as a control station for managing other devices, ventilation, and lighting at home.
The Kitchen Hub allows the users to access millions of recipes, chat with grandma about a recipe, access the dishwasher, create live videos or chats while cooking or play dinner playlist or control lighting all through one hub. Samsung Family Hub too is slowly kicking in to create artificial intelligence controlled kitchen that can enhance a consumer's lifestyle. Samsung's Family Hub Refrigerator and Front Load Washer too can be integrated under one control as of today.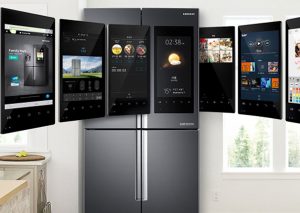 There is certainly a lot of buzz around smart homes in CES 2019 with plenty of focus on easing the consumer's life by offering smart appliances with powerful technologies. Watch out for more!
Disclaimer: The images used above is not owned by B.One Hub and belongs to respective brands.