B.One Eazy is one of the most powerful Smart Home Hub available in the market that you can buy under a budget of $100 AUD. The successor of B.One Hub Elite, B.One Eazy is designed to address the most basic smart home solution like lighting control, air conditioner control,  and controlling all your Infrared (IR) controllable devices and few supported Wi-Fi enabled smart home devices like Philips light etc.
In addition, it can also be controlled via other voice-enabled smart home devices such as Google Home Assistant and Alexa. You can also use AI-driven chatbots from Facebook Messenger and LINE chat to control your devices through text messages. Isn't that cool?
But the most important benefit of B.One Eazy is its patent-pending core technology which allows it to connect with a wide variety of devices and control them from a single hub. You might have smart devices from different brands that are incompatible with each other. But B.One Hub can integrate all into a single platform. Hence, you don't need to install multiple hubs in your home.
Its core technology has been featured in any tech magazines and industry journals like Choice, PCWorld, Lifehacker, ZDNet and ComputerWorld.
"The B.One was quite easy to set up and the app worked well with the supplied accessories"

"B.One Hub's strength is that along with Wi-Fi it also supports Z-Wave wireless and infrared connectivity – acting as a bridge so it can talk to a wealth of extra devices that an Amazon or Google speaker can't reach."

"The key to the value of the B.One Hub is its versatility. While smart-speakers like Amazon Alexa and Google Home can interface with an impressive number of smart devices, they've got nothing on the B.One's almost-exhaustive level of compatibility."

– PC World

"I'm about to move house and one of the things I want to do is invest in some serious home automation. Not just remote switching – that's easy. I want real automation where I can press a button or say a command like "Goodnight" and all the lights tun off and curtains close. The trouble is systems like this, while available, have been quite expensive and tricky to install in older properties. And renters are pretty much left out of many home automation options. But the B-One Hub wants to change that. It's a multi-radio device that acts as a universal translator that can deal with thousands of different end-point devices."
Riding on the success of B.One Hub, B.One Eazy is an easier alternative for consumers who want to get the feel of smart home automation at an affordable price.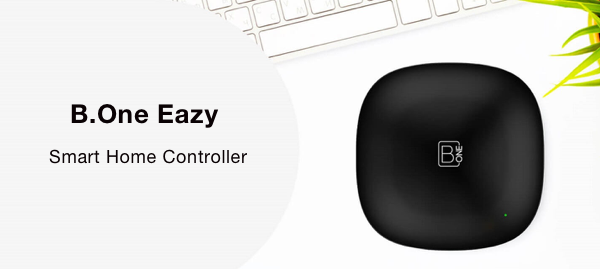 B.One Eazy can be controlled via B.One mobile app which is available on both iOS and Android. In addition, you can use the voice control feature of Alexa and Google Assistant to control IR devices which are not supported by Alexa or Google.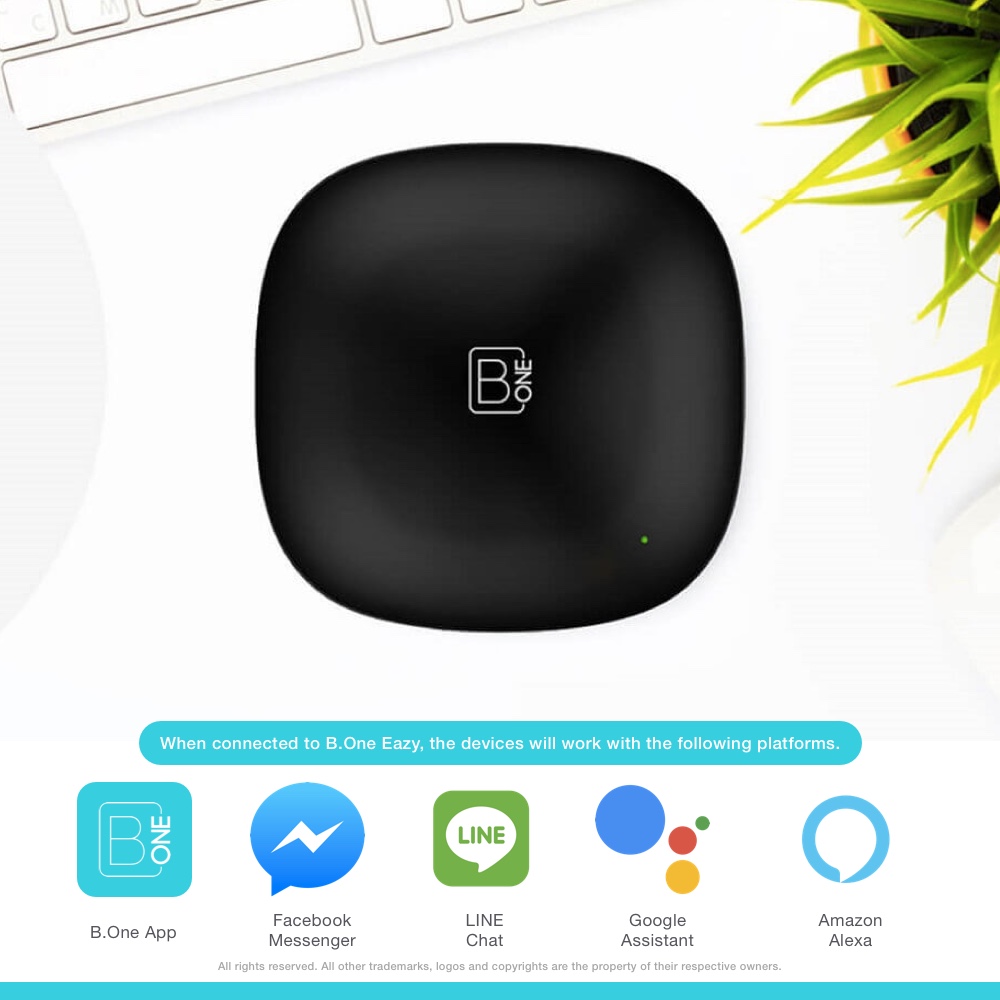 In addition to controlling multiple Infrared (IR) and WiFi enabled devices, it has built-in temperature and light sensors. Using these sensors, you can create rules in B.One mobile app to create a user automation for your home. For instance, you can control air conditioner to maintain steady temperature or use light sensors to trigger actions like dimming of lights or alarm.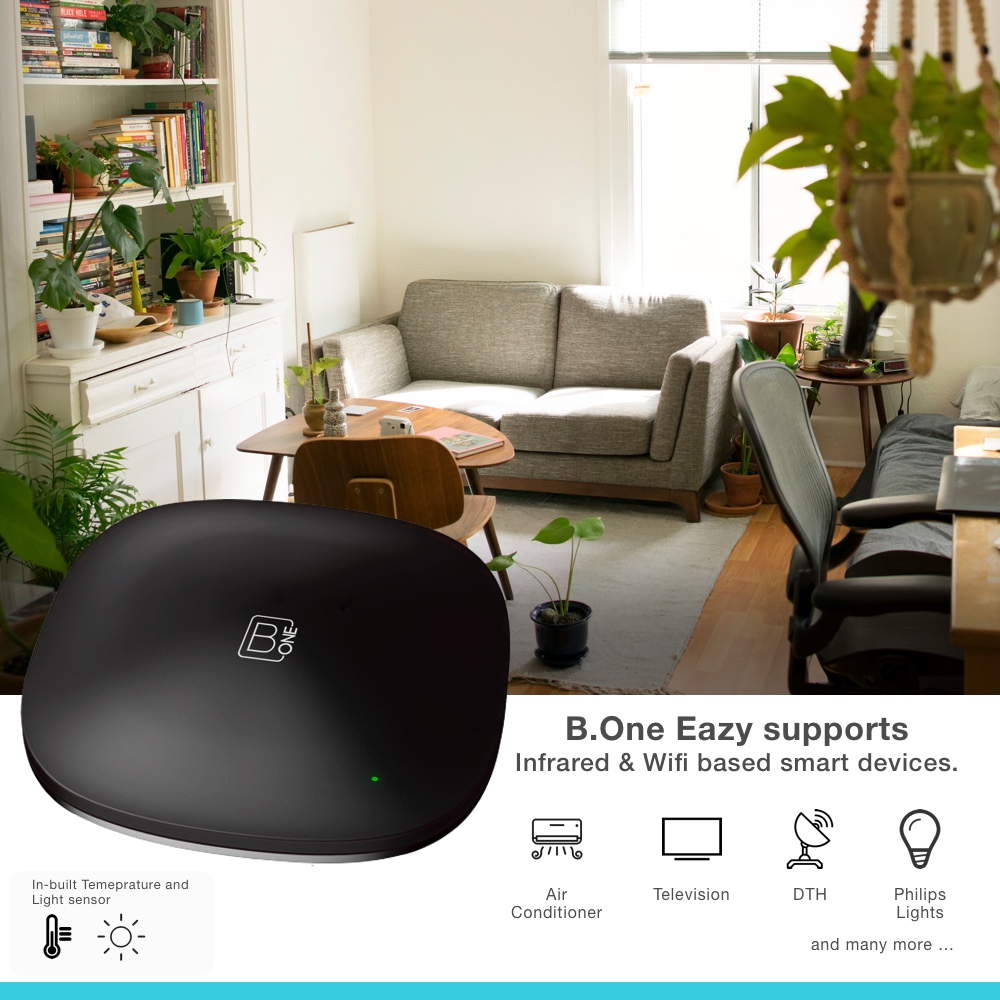 The B.One App is your go-to platform for monitoring and controlling your home devices, at the comfort of your palm.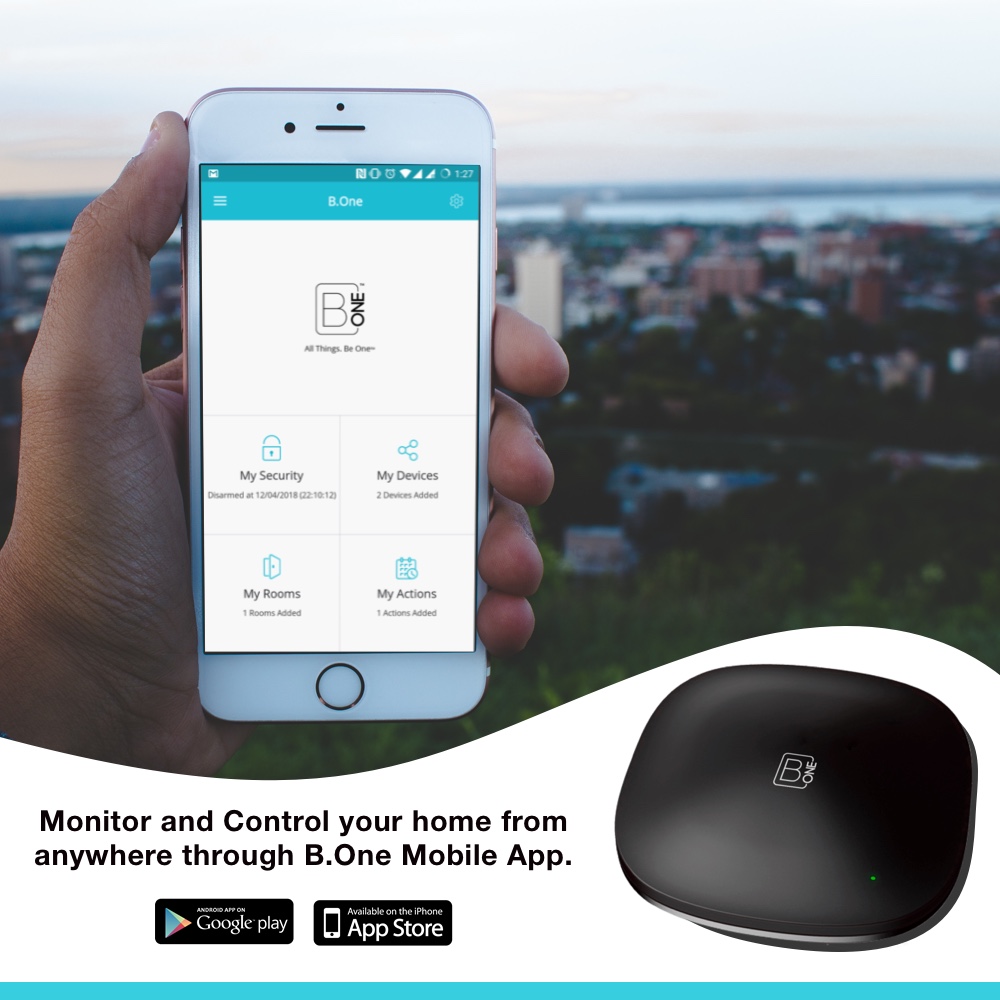 Bring the power of Alexa and Google home's voice control to your home devices. B.One Eazy can easily connect with most brands of air conditioners, televisions and other A/V devices, and allow you to control them via your Alexa or Google Home devices.
In addition, you can able use Facebook Messenger and LINE Chat to control your devices through text messaging.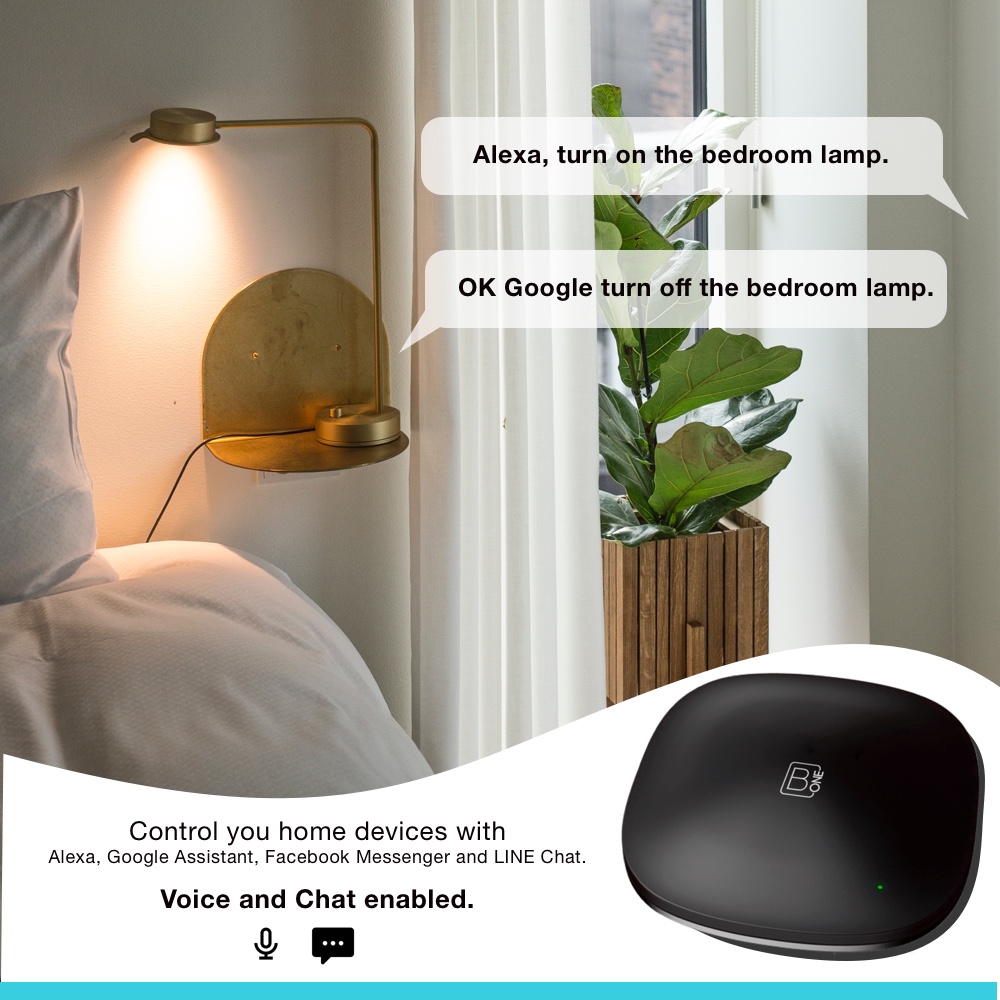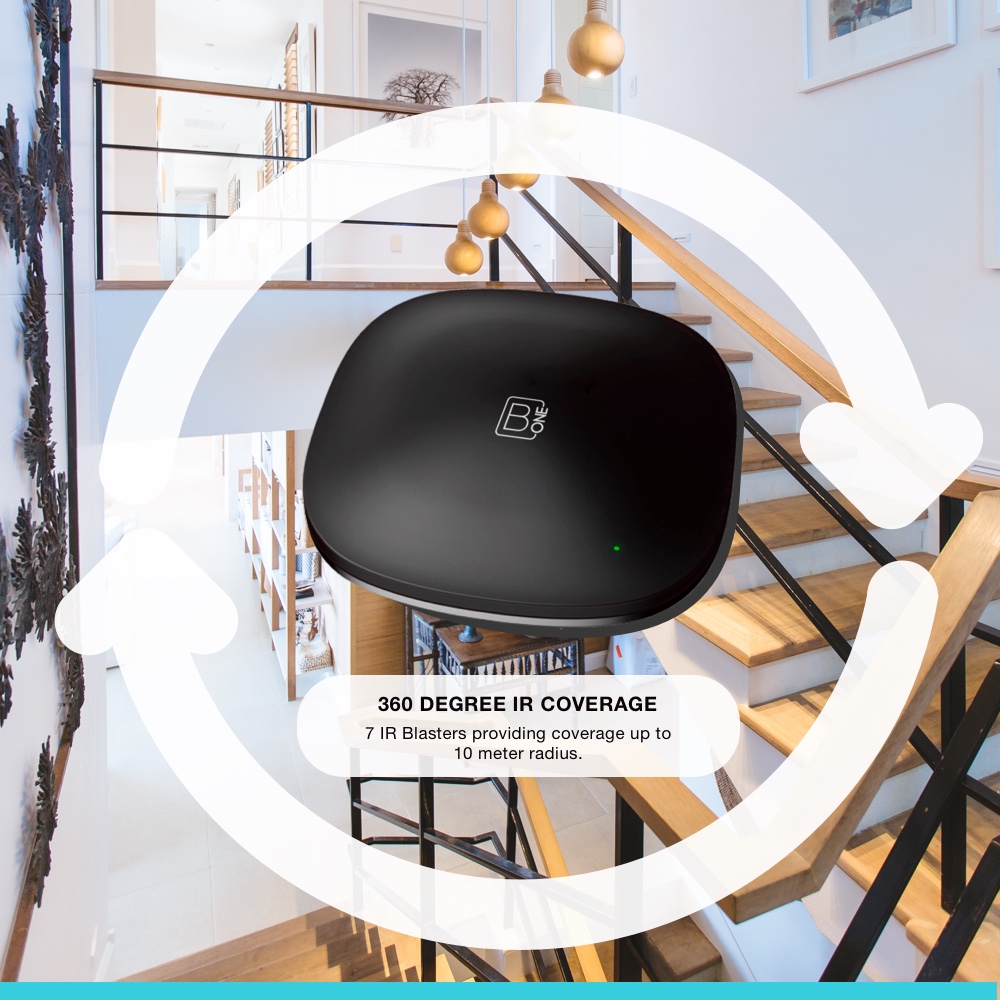 Learn more about B.One Eazy: http://bit.ly/2C1oXp2
Amazon Product Link (Discounted Price): https://amzn.to/2C1codp